If you're tired of carrying around countless loyalty cards in a fat wallet, a solution is within easy reach. Simply download a loyalty card wallet to your phone and carry your cards digitally. Besides slimming down your wallet, an added benefit is that you'll never again miss out on earning reward points or securing a discount. Your loyalty cards are just a couple of taps away.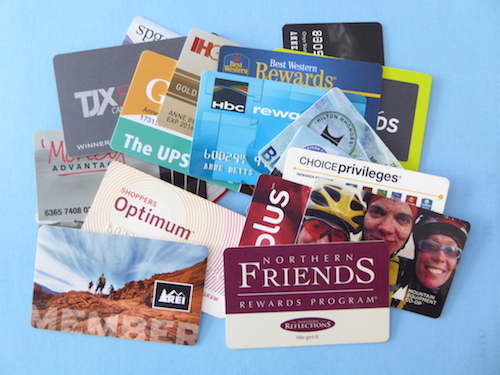 Rather than cluttering your screen with individual reward program apps, look for an app that stores all your cards in one wallet. If you're looking for a recommendation, check out Stocard. It's available for iOS and Android devices.
Stocard: best loyalty card wallet app
I've been a dedicated Stocard user since switching from KeyRing a few years ago. I think it's the best loyalty card wallet app there is.
There's a lot to like about Stocard:
It's free, with no in-app purchases.

There are no distracting advertisements cluttering the screen and interfering with the user experience.

There's no registration process. It's ready for you to add your first card immediately after downloading the app. Just select your region and grant permission for Stocard to use your camera.

Adding a card is simple, and can be accomplished within a few seconds. Click on the + sign to add a card, choose the respective business from a long list of supported organizations, and scan the barcode on your card.

If your card doesn't have a barcode, Stocard will create one. Just insert your membership number. If the reward program isn't on the list of supported organizations, select "Other card" and insert the name of the loyalty program and your membership number. Stocard will create a colourful image containing one or more initials of the organization.

The interface is simple, clean and colourful. Cards are arranged alphabetically in a two-column grid.

Each card prominently displays the logo of the respective loyalty program, so it's easy to locate the correct card while juggling purchases at the checkout.

A "MOST RELEVANT" section clusters the four most frequently or recently used cards at the top for easier access.

Tap on the card to reveal the barcode and membership number. Most retailers have image-based scanners capable of scanning barcodes from smartphone screens within a couple of seconds. If the business doesn't have an image-based scanner, the cashier can manually enter the membership number.
There are some other features you might appreciate:
If you like the ability to carry your cards on your wrist, Stocard supports smartwatches (both Android Wear and Apple Watch).

Cards can be backed up to the Cloud, so all your data will be available when you upgrade your phone.

It's now possible to see your points balance in some loyalty programs. There's an expectation this feature will be expanded to include more programs.

There's a "NOTES" section for each card for recording program-specific information such as particulars on when points expire or card expiry dates. Also in the NOTES section, you have the option to add photos of the front and back of the card. You'll have digital images of your cards with you at all times.

On the "OFFERS" screen, Stocard shows you the best offers, coupons and flyers matching your favourite stores.

Conclusion
Do your wallet a favour and liberate it from all that loyalty card clutter. When the cashier asks if you have a loyalty card, you'll never again lament the fact it's at home where it's not earning loyalty points or frequent flyer miles. Whip out your phone and open Stocard. It's as easy as that.
Do you use a loyalty card wallet app? Which one?
If you like Best loyalty card wallet app, Pin it!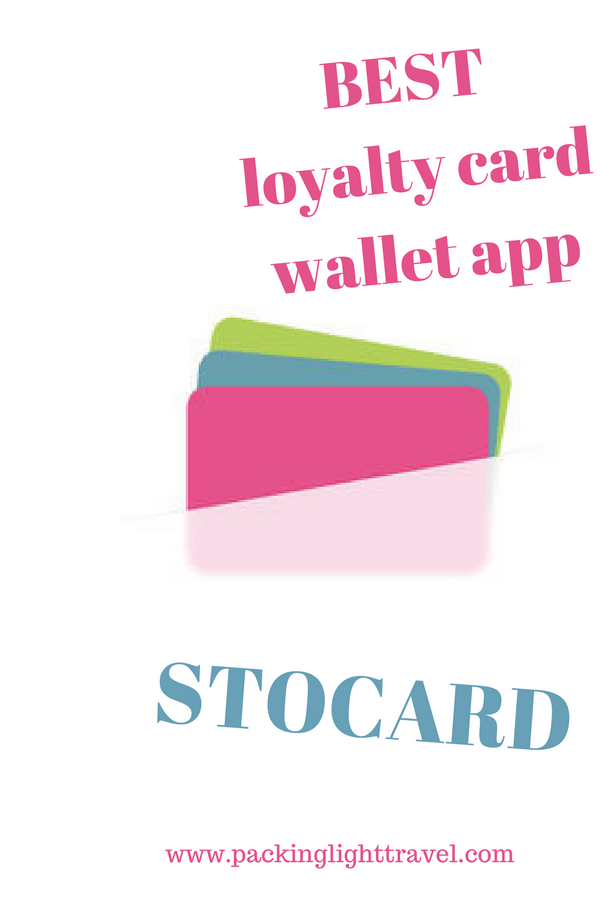 (Visited 1,460 times, 3 visits today)