Heading to New York anytime soon? If so, step into international territory and dine alongside delegates, ambassadors, international dignitaries and other visitors in the Delegates Dining Room. Lunch at the United Nations, New York is both a culinary and culturally diverse adventure, and definitely one worth experiencing.
Delegates Dining Room
During the time of our visit in October 2016, the dining room was in the West Terrace overlooking the UN fountain, Chrysler Building and Manhattan skyline.
The prix-fixe luncheon was available from Monday to Friday, from 11:30 to 14:30. The menu consisted of three courses, with four choices for each course.
It reflected the changing of the seasons, as well as ingredients and culinary trends from around the globe. The food was superb, and the servers were courteous, attentive and efficient.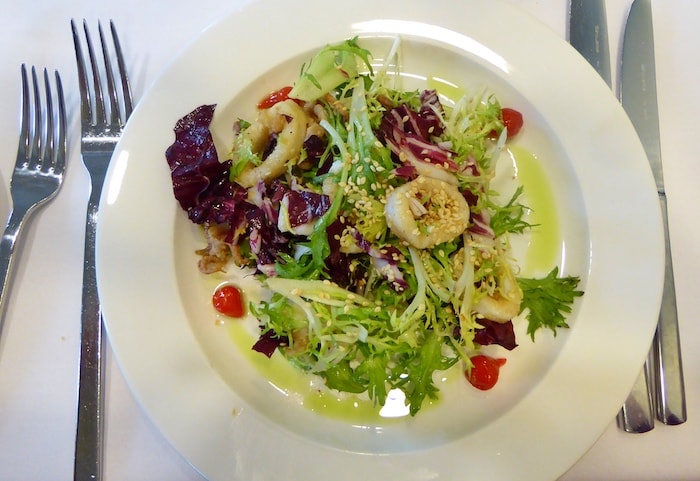 It cost $39.95 per person. Beverages, gratuities and tax were extra. We each ordered a glass of wine, and the serving was generous. As lunches go, it was a bit pricey, but we all agreed the whole experience represented good value.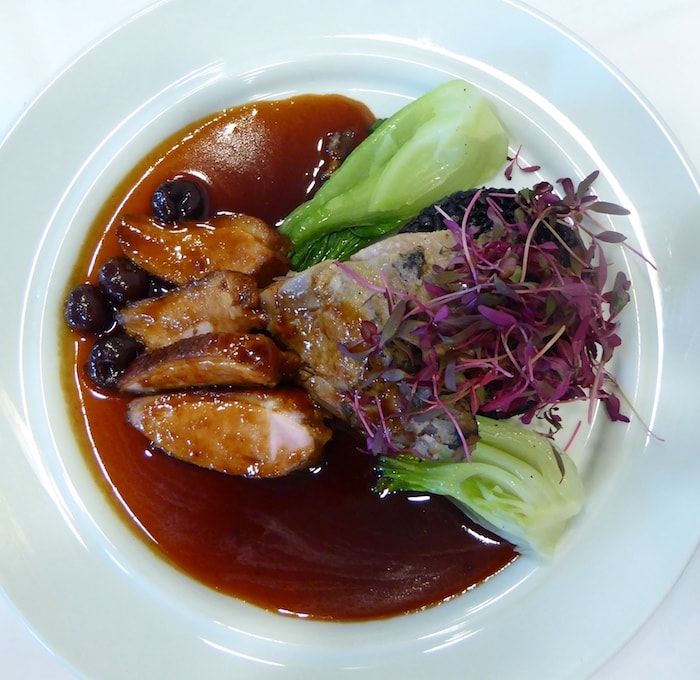 While each course arrived promptly, allow yourself two hours for lunch. Reservations can be made online.
Be prepared for security screening
Access to the Delegates Dining Room requires two passes: one to visit UN Headquarters, and another to access the dining room on the fourth floor.
All visitors 18 years and older require a UN Security pass to enter United Nations premises. It's available at the Visitor Check-in Office at 801 1st Avenue (corner of 45th Street, opposite UN Headquarters). Government-issued photo identification for everyone 18 years and older must be shown to receive a pass.
Prohibited items include most liquids, and backpacks larger than 14 x 13 x 4 inches. See Visitor Centre Security for the complete list. Allow as much as an hour to obtain a security pass and clear screening.
A pass to visit the Delegates Dining Room is obtained from the Information Desk on the main level. In exchange for a pass, your government-issued photo identification is retained, and returned when your pass is handed in after lunch. An escort accompanies all guests to and from the dining room. It's wise to arrive at the Information Desk fifteen minutes before the time of your reservation.
Spend time at the UN
Stroll past the alphabetically arranged flags of member states along 1st Avenue.
Wander within the beautifully landscaped grounds with impressive views and sculptures from member states.
The UN Visitors Centre offers free exhibits, as well as guided tours. The tours last 45 to 60 minutes, and are available from 09:30 to 16:45 Monday to Friday. Tours can be booked online.
At the UN Stamp Shop on the lower level, present your passport to have it stamped. Mail a postcard with a United Nations stamp and postmark.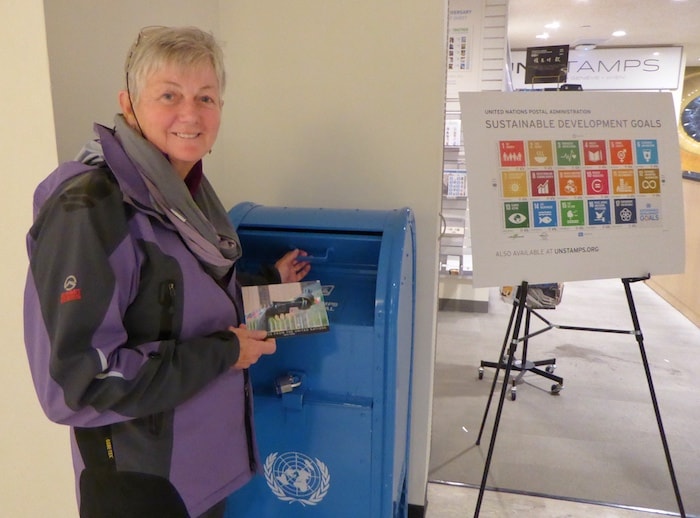 Check out the UN Gift Centre and UN Bookshop. Free materials are available, and make perfect gifts for curious young minds. If you don't have time to have lunch in the Delegates Dining Room, the Visitors Café serves a variety of international dishes and culinary classics.
Like Lunch at the United Nations, New York? Pin it!
(Visited 142 times, 1 visits today)