Have you ever been shy of the free-shipping threshold and gone looking for something useful to add to your shopping cart? That's how I stumbled upon the Eagle Creek Pack-It Specter Compression Cube Set. Little did I realize that for an afterthought purchase, I was buying the best packing cubes ever made.
What are they?
Eagle Creek makes two similar products: the Eagle Creek Pack-It Specter Compression Cube Set and the Eagle Creek Pack-It Specter Cube Set.
"Compression" distinguishes the two in name and function. The compression abilities of the Eagle Creek Pack-It Specter Compression Cube Set are unbelievable. They take packing cubes to another level.
It comes in a set of two – a full cube and a half-cube, in a variety of colours.
The full cube measures 14 x 10 in / 36 x 25 cm. Open, the gusset adds 3 in / 8 cm in depth. This translates into an expanded volume of 13.5 litres. It weighs 2 oz / 63 g.
The half cube measures 10 x 7 in / 25 x 18 cm. Open, the gusset adds 3 in / 8 cm in depth to create a volume of 6 litres. It weighs 1.5 oz / 45 g.
First outing, I'm hooked
The first trip with my new purchases was to Ottawa, in the dead of winter.
In Ottawa, I had a few commitments, and a little sightseeing on the agenda. Both involved walking in outdoor temperatures of twenty below, and indoor activities in heated buildings. When indoors, what does a person do with all that discarded outerwear? Or, in the case of one Eagle Creek Pack-It Specter Compression Cube, what do two people do with all that outerwear?
That's where the larger compression cube earned its keep.
My young friend Jacob and I were able to stuff both of our jackets in the larger cube. If we hadn't tried it, I wouldn't have believed it was possible.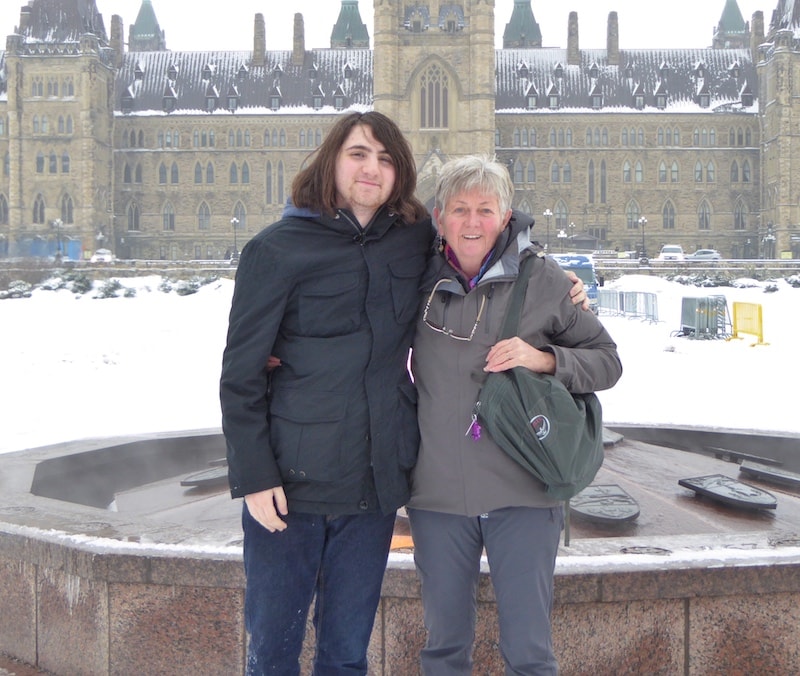 And that's not all. Fully packed, it slid effortlessly into my daypack to rest comfortably against my back. I was in packing organizer heaven.
How the cubes work
Each one has a two-zipper system. If you're not looking to compress a lot of stuff, you might use just one zipper. In that case, open the cube, stow your stuff, and close it.
To create a larger internal space, open both zippers. Put your stuff inside the cube and close the first zipper. Then, activate the second zipper to begin compressing the cube.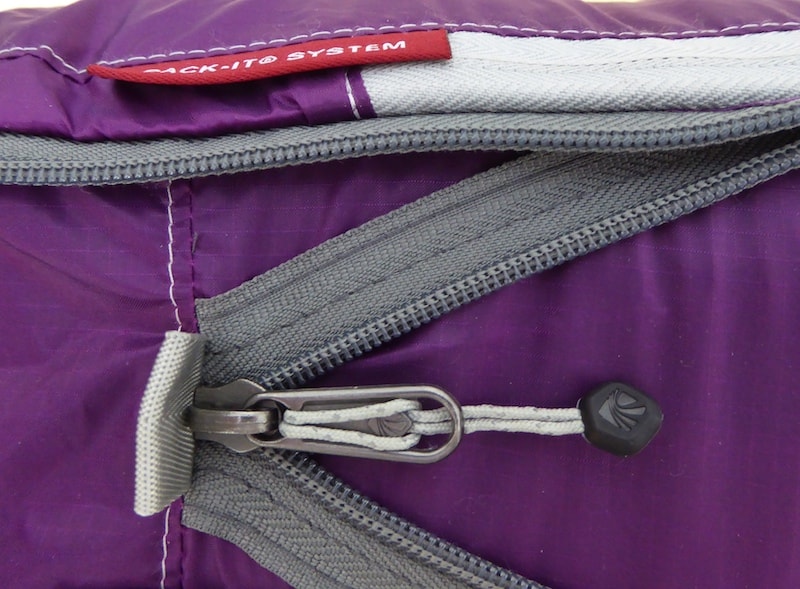 That zipper circumvents the entire cube. Inch your way around the cube to close it, compressing the contents in the process.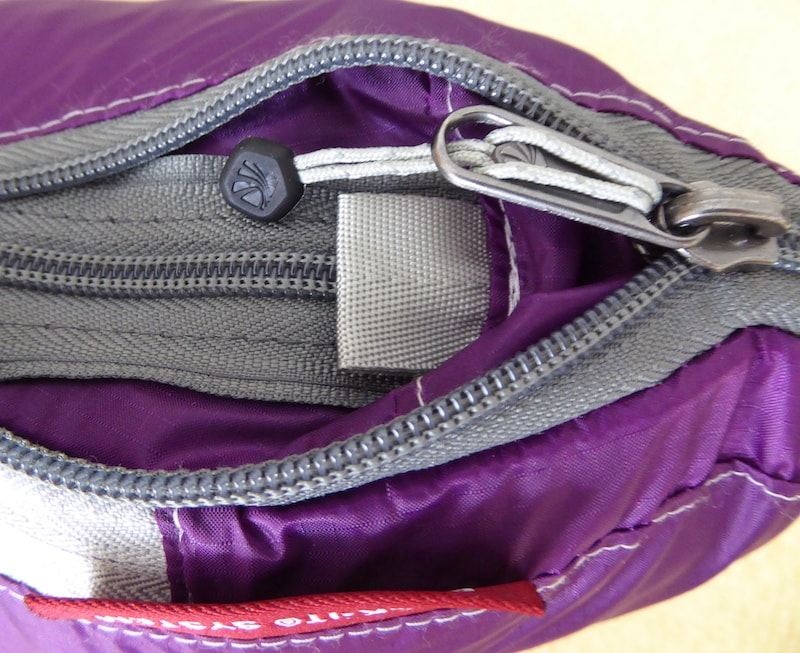 The Silnylon Ripstop fabric is lightweight, but tough. It would take something sharp to rip it. Shoving a lot of stuff in the cube wouldn't do it. It's also water and stain resistant.
The zippers are built for heavy lifting. If for some reason they fail, the cubes come with a lifetime warranty.
How I use them
Lots of travellers use them as packing organizers for most of their clothing. They contain and compress, allowing for more pieces to be packed.
Me? So far, I've used them exclusively for bulkier mid and outer layers.
The small one works well for mid layers. It's handy during a flight, or when layering down during the warmer parts of the day.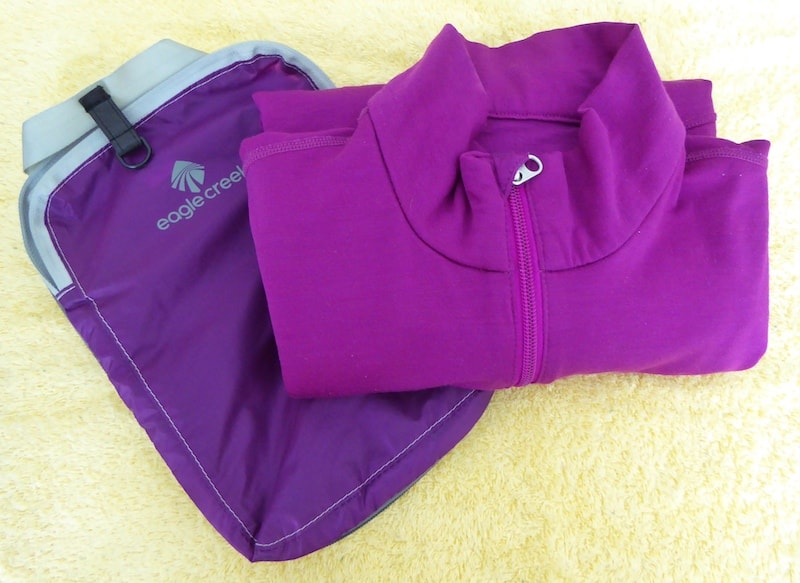 The large one works beautifully for my insulating layer and outerwear – a down jacket and waterproof shell.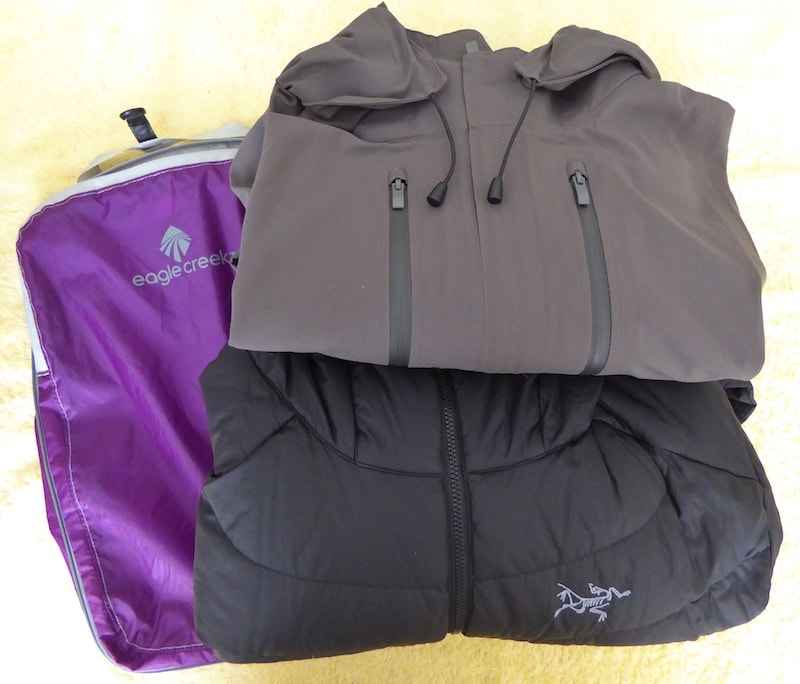 How I might use them in future
I travel with carry on. The only time an airline employee has asked to see my bag has been at a check-in counter in Australia. Airlines in that part of the world tend to have a 7-kg maximum carry-on allowance.
A slight turn for the agent to glance at it, on my back, was sufficient. In my experience, a bag warrants no further scrutiny if it doesn't look like it exceeds the airline's size and weight limits.
That's where the Eagle Creek Pack-It Specter Compression Cubes come in handy. If your bag is a kilogram or two over, the cubes help make it appear that it's not.
For a little extra security
Each cube has a quick-grab handle. This could be used as an attachment point for tethering to internal bag hardware.
I added a plastic O-ring to the handle of each bag. This allows it to be clipped to an O-ring inside my daypack with a tethering strap. There might be times when it's necessary to carry something of interest to a pickpocket in one of the cubes.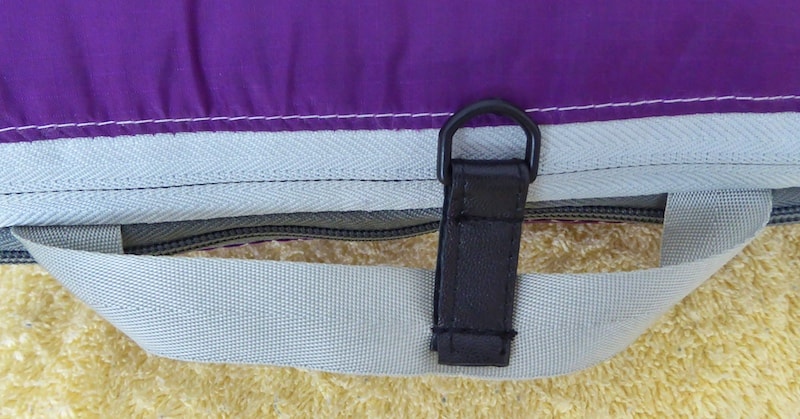 If it's compression you're looking for, the Eagle Creek Pack-It Specter Compression Cube Set fits the bill.
Have you used the Eagle Creek Pack-It Specter Compression Cube Set? What do you think of them? Are they the best packing cubes ever made?
If you found this useful, you might be interested in Pack light and tight with packing organizers.
Care to pin it?
I never endorse a product I don't actually use and believe in. The Amazon links are affiliate links, meaning that this site earns a small commission if you decide to make a purchase, at no additional cost to you. Your support helps with the costs of maintaining the site. So, thank you.
SaveSave
SaveSave
(Visited 273 times, 1 visits today)