I'm often asked for recommendations on the best carry-on bags. For insights, I reached out to travel bloggers. What were their favourite carry-on bags? What did they like most about their bags' features? Over time, did they discover any shortcomings? The result is an interesting compilation of tried-and-true travel bags. If you're looking for a carry-on bag, or know someone who is, the following list might help narrow the search.
1. OSPREY PORTER 46 (Daina)
Dimensions: 56 x 36 x 28 cm / 22 x 14 x 11 in

Weight: 1.5 kg / 3.4 lb

Volume: 46 litres
Likes
It's made of durable materials. Daina and her partner each have an Osprey Porter 46. After dozens of carry-on only flights since 2011, their bags show very few signs of wear and tear.

It's spacious. For example, with strategic packing, the bag carried what was needed for a 14-day trip across both warm and cold climatic zones.

It's lightweight, and can be worn as a backpack. This promotes greater freedom and mobility in crowds and unusual circumstances. (Have you tried walking to a boat through shallow water with your rolling bag?)
Shortcomings
It's not comfortable when walking long distances. After about 30 minutes with a fully packed bag, the shoulders start to ache.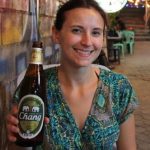 Daina uses her limited vacation days to find adventures both close to home and abroad. Adventure is out there; you just have to know where to look for it. Catch up on some of these adventures at Headed Anywhere. Check out Daina's detailed review of the Osprey Porter 46.
2. PACSAFE TOURSAFE AT21 (Nora Dunn)
Dimensions: 54.5 x 35.5 x 23 cm / 21.5 x 14 x 9 in

Weight: 3.1 kg / 6 lb 14.4 oz

Volume: 42 litres
Likes
It's more spacious than comparable carry-on bags.

The soft-sided exterior makes it possible to squeeze in a few more things when necessary.

When it's not full, the compression straps on the side keep everything together. Nothing rattles around inside as it would in a bag with a hard-shell case.

Pacsafe loads their bags with a heap of security features. Nora loves the bomb-proof zippers and the slash-proof material. Despite these extra features, the bag is lightweight.

The wheels are sturdy on all kinds of surfaces.

The padded side and top handles are great for carrying the bag when necessary.
Shortcomings
There's not much internal organization. However, Nora sees this as an advantage. She has the flexibility to use her own packing tools to organize the bag in a way that meets her needs.

Nora Dunn is The Professional Hobo, where she teaches people how to travel full-time in a financially sustainable way. Check out her post, Best Luggage for Long-Term Travel: Backpacks vs Rolling Luggage. She also writes a "Dear Nora" column at Credit Walk.
3. OSPREY TALON 44 (Christopher Kevin Oldfield)
Dimensions: 62 x 30 x 33 cm / 24.4 x 11.8 x 13 in (S-M); 67 x 30 x 33 cm / 26.4 x 11.8 x 13 in (M-L)

Weight: 1.02 kg / 2.25 lb (S-M); 1.11 kg / 2.44 lb (M-L)

Volume: 42 litres (S-M) 44 litres (M-L)
Christopher's Osprey Talon 44 has survived two hikes along the Camino de Santiago, and four months wandering Asia. It's accompanied him on road trips around Iceland and the USA, and on countless other adventures. It's been able to roll with the punches of life on the road. On the whole, Christopher's very happy with it.
Likes
It's a top and bottom loader, which means everything can be accessed with ease.

For organization, it has plenty of compartments (front, top, sides, and on the waist straps).

The best part? It fits as carry-on. Christopher travels carry on only, so having a bag that fits is vital. On some airlines, the Talon is a little too big, but as long as it's not overpacked, he can get by without any trouble.
Shortcomings
As for the less-than-stellar aspects of the bag, those are few and far between. Christopher finds that there are extra straps always hanging around. They get in the way, and catch on things. Also, the top-loader drawstring broke after about a year. Otherwise, it's been a solid companion. Chances are he'll buy another Talon whenever this one finally kicks the bucket!
Chris raves and rants about ethical budget travel at Lessons Learned Abroad. Check out his post, How To Buy A Travel Backpack: 5 Steps To Buying The Perfect Bag.
4. UNIQLO 3WAY BAG (Dean Roberts)
Dimensions: 31 x 45 x 12 cm / 12 x 18 x 5 in

Weight: 482 g / 17 oz

Volume: 21 litres (approximate)
This is Dean's current favourite and recommended 'standard' carry-on bag. It can be carried three ways – as a briefcase, shoulder bag or backpack. He used it on a two-week trip to China with a packed weight of 6 kg (13 lb).
Likes
At USD$39 it's a bargain, considering it's made from a Cordura fabric and can be worn in 3 different ways.

When it's lowered to a flat surface by the briefcase handles, it will stay upright due to the lower centre of gravity.

Packing cubes and stuff sacks are easier to access from a horizontally unzipped bag than an upright one.

It has a good assortment of useful pockets and compartments.
Shortcomings
The backpack straps aren't very comfortable or well positioned. As a result, the bag doesn't sit well against your back, and tends to sag backwards making it look and feel a little top heavy.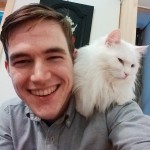 Dean is a lightweight minimalist traveller who blogs at Packing Lite. He writes reviews on the best backpacks and gear for travelling lighter with just one carry-on bag. Check out his UNIQLO 3way bag review.
5. SAMSONITE 72 HOURS SPINNER (Bobby Graham)
Dimensions: 55 x 35 x 23 cm/ 21 x 14 x 9 in

Weight: 1.5 kg / 3.3 lb

Volume: 37 litres
The average carry-on allowance on Australian airlines is 7 kg, so Bobby chose Samsonite's lightest carry on in a rolling bag.
Likes
An empty weight of 1.5 kg means that 5.5 kg of clothing and toiletries can be packed.

With a packed weight of 7 kg, it's light enough to be easily lifted to the overhead bin. It's small enough for using public transportation, and in small hotel rooms in Japan.

It doesn't expand, so there's no temptation to overpack.

Pushed or pulled, the four multi-directional wheels roll easily.

It's plain, practical and unadorned: perfect for blending in.
Shortcomings
The zipper teeth separated once when it was overfilled. Fortunately, lightening the load allowed the zipper to function as it should. It comes in grey or blue only.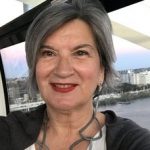 Bobby offers tips and advice on carry-on packing at PlanePack. Check out her detailed review of the Samsonite 72 Hours Spinner.
6. KELTY REDWING 44 (Nic – See Nic Wander)
Dimensions: 64 x 38 x 30 cm / 25 x 15 x 12 in

Weight: 1.2 kg / 2 lb 10 oz

Volume: 44 litres
Nic's Kelty Redwing 44 is her only bag while travelling the world full-time. It comfortably fits enough clothing and provisions for long-term travel, as well as the school supplies Nic uses to work online as an English teacher. The bag has survived several months in Europe, and an eight-day adventure around Costa Rica.
Likes
It can be used as a top loader or a full-zipper bag. Having both options can be very handy on the road.

There are six gear pockets in addition to the main compartment: two large zippered pockets on the sides, two smaller mesh pockets on the bottom of each side, a separate top compartment, and a front organizer pocket. The large zippered pockets on the side have a pass-through behind them which can be used to store long skinny objects like umbrellas.

It is comfortable! Nic hasn't used it for hiking or trekking, but for general travel it's comfortable to wear. It feels very secure, and the hip belt successfully takes pressure off the shoulders.

This bag is durable. Even after being put through its paces the last few months, all the seams are holding strong. There are no loose threads or zipper problems to report.

The deep green colour subtly differentiates it from all the other black bags out there, but it isn't so bright that it draws unwanted attention. (The Kelty Redwing 44 is also available in blue and black.)
Shortcomings
One shortcoming is that the bag lacks pockets on the waist belt for easy access to keys, phone, passport, etc. Other than that, it serves its purpose well and is an excellent carry-on bag.
Nic is an online English teacher and full-time traveler. She is currently house sitting her way through Europe with only a 44-litre backpack. You can read about her travels on her blog: See Nic Wander.
RESOURCES
If you're researching carry-on bags, you might be interested in Features of a perfect carry-on bag.
Complementing Features of a perfect carry-on bag is the 5-page Worksheet for Choosing a Carry-on Bag (Travel Backpack Version). It lists features to look for in a bag, and allows you to record information on bags under consideration. Use it as is, or adapt it for your needs. A copy of the full document is in the Resource Library. Scroll down to the bottom of the post to sign up for access, or use the sign-up option in the sidebar.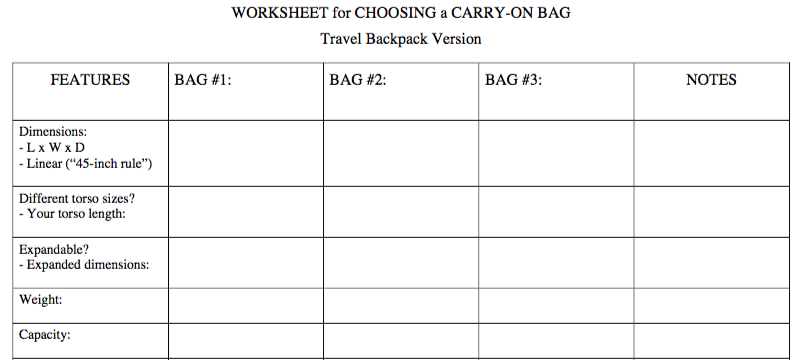 If you have, or are looking for, a travel backpack, you might be interested in Tame dangling straps with Web Dominator.
Stay tuned for an updated version of this post as more travel bloggers add their contributions.
Care to weigh in? What's your favourite carry-on bag? What features do you like, and what are its shortcomings?
SaveSaveSaveSave
SaveSave
SaveSave
SaveSave
SaveSave
SaveSave
SaveSave
(Visited 83 times, 1 visits today)