Updated February 1, 2018
There are times when my favourite water bottle is the Sip N Go. There are other times when it's not.
It's my favourite water bottle when…
I'm in locations with safe and plentiful supplies of water;

it's more convenient to carry a water bottle clipped to a purse or belt loop;

remaining hydrated requires more than one water bottle to be packed;

a water bottle with a flat shape is more versatile than a round one.
Capacity
With coaxing, the Sip N Go holds exactly 500 ml / 17 fl oz. Under average conditions, this is enough to remain hydrated until the next filling station.
However, it's so light, and demands so little space when empty, that packing two or three bottles isn't out of the question when circumstances warrant. While sturdier predecessors to my Sip N Go held more water, they were all heavier and demanded more space – full or empty.
Weight
Empty, the Sip N Go weighs just .5 oz / 15 g. Compared to my SubZero 750 ml (25 fl oz) stainless steel bottle weighing in at 5 oz (142 g), it's a lightweight. When lined up against my Paderno 500 ml (17 fl oz) double-wall-insulated bottle weighing a whopping 10.75 oz (305 g), the Sip N Go is an attractive option for the weight-conscious packer.
When full, it increases to a maximum manageable weight of 13.4 oz (381 g) – small enough and light enough to clip to a purse, belt loop or daypack for hands-free activity.
Versatility
When it's empty, the Sip N Go can be folded and clipped to form a tight package. It demands so little space. Carrying around an empty water container was never this easy.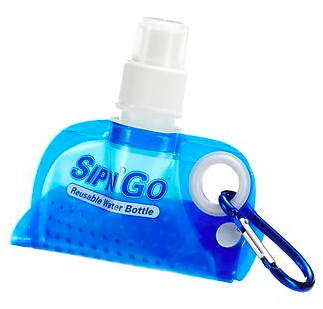 When travelling to a location or engaging in an activity where it's preferable to carry more than 500 ml / 17 fl oz, pack a second or even a third Sip N Go.
Need an ice pack? The flat design of the Sip N Go makes it more useful than a round water bottle when used as an ice pack.
Need a hot water bottle? Fill a spare Sip N Go with hot water.
Flexibility
It's flexible enough to be filled from a variety of sources where the taller and more rigid bottles fail. It can be filled from an airport fountain after passing through security screening, or from the tap of a small bathroom sink.
And, unlike some other collapsible water bottles, it stays upright in the fridge or on a bedside table.
Durability
After five years, my three Sip N Go water bottles show no signs of wear.
They're durable enough to be placed in the freezer or the dishwasher. I've dropped mine many times and they've survived them all.
Another feature I appreciate is the grommet protecting the material from the wear and tear of the carabineer. A previous foldable water bottle wasn't reinforced with a grommet and it ripped after very little use.
However…
The Sip N Go slides perfectly into the middle external pocket of my Tom Bihn Synapse Backpack. But, this isn't the case when I travel with my Osprey Ultralight Stuff Pack. Daypacks with mesh or elasticized pockets don't like the pointed edges of the Sip N Go. These pockets were built with the rounded sides of more rigid water bottles in mind. The same goes for the built-in drink holders in automobiles. They're designed for round water bottles.
Another "con" is that it takes longer to dry than most water bottles – usually two or three days. For me, this is only an issue when I return home and want it to be completely dry before packing it away until the next trip.
A tip
Cleaning a refillable water bottle can be a challenge when travelling. Clean it with warm soapy water as often as possible. Once a week, sanitize it with an effervescent denture cleanser tablet.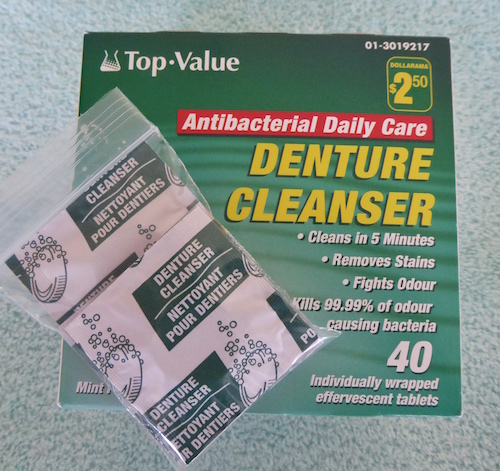 What's your favourite water bottle when packing light?
Care to pin it?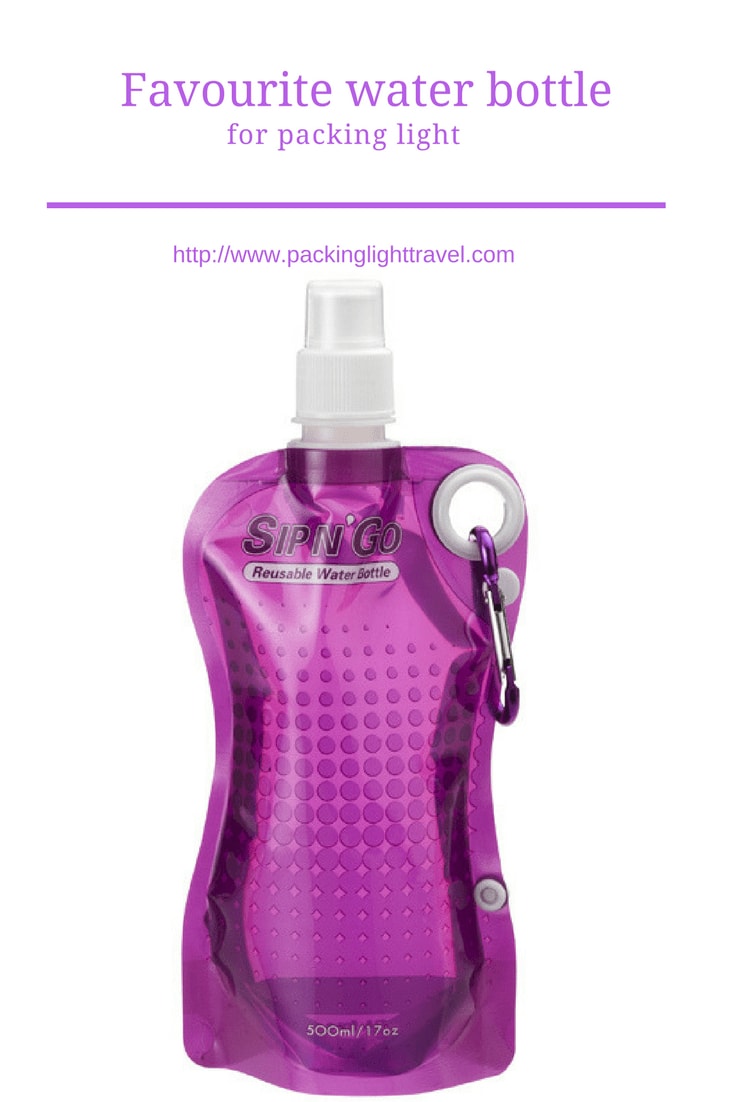 The Amazon links are affiliate links. If you use one to buy something, you don't pay more, but this website earns a small commission that helps with the costs of managing the site. So, thank you.
SaveSave
SaveSave
SaveSave
SaveSave
SaveSave
(Visited 714 times, 1 visits today)