Something that weighs very little, takes up hardly any space, and performs double duty warrants a close look. Enter Buff for the packing light traveller.
For those unfamiliar with these handy little accessories, a Buff® is a tubular scarf capable of performing many functions. Also called a head sock, these versatile products come in a variety of fabrics, colours and styles. They can be used as a scarf, cowl, neck warmer, cap, sleep mask, scrunchie, hairband, sweatband, ear warmer, wristband, balaclava, mask, helmet liner, swim cap, or bandana.
When planning a visit to another city or country, an online search for the names and locations of travel and outdoor stores can lead to the discovery of new products, or those not available at home. Or those you may be unaware are available at home. This is how I found myself at Bever Outdoor World in Amsterdam admiring a display rack of Buffs. I was so impressed, my new purchase became my constant companion for the rest of the trip. One year later, I'm up to three Buffs and counting.
In fact, after each trip I've fallen into the habit of choosing the most appreciated item packed for the journey. For a trip to Cambodia last November, the Buff won hands down. For that particular trip involving a 300-km cycling tour, I'd purchased a Buff UV Headband in a high UV protection fabric. It boasted at least 93% UV protection and excellent wicking performance, ideal qualities for the tropical conditions. One of my travel mates had found a Buff-like product in Australia, the Cell Bufanda and bought one for each of the nine members of our group.
The versatility of both the Buff and the Bufanda was unparalleled. Both could be worn in a different way to serve a different purpose. For example, one of my travelling companions wore my Buff as a balaclava under his helmet to protect exposed parts of his scalp.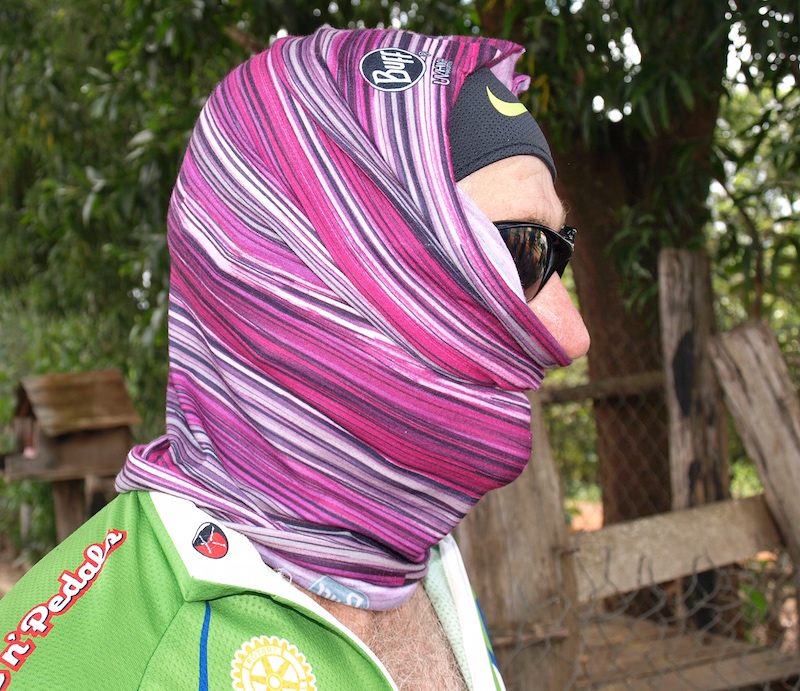 At rest stops, we dipped them in the icy water of the icebox to help lower our body temperatures.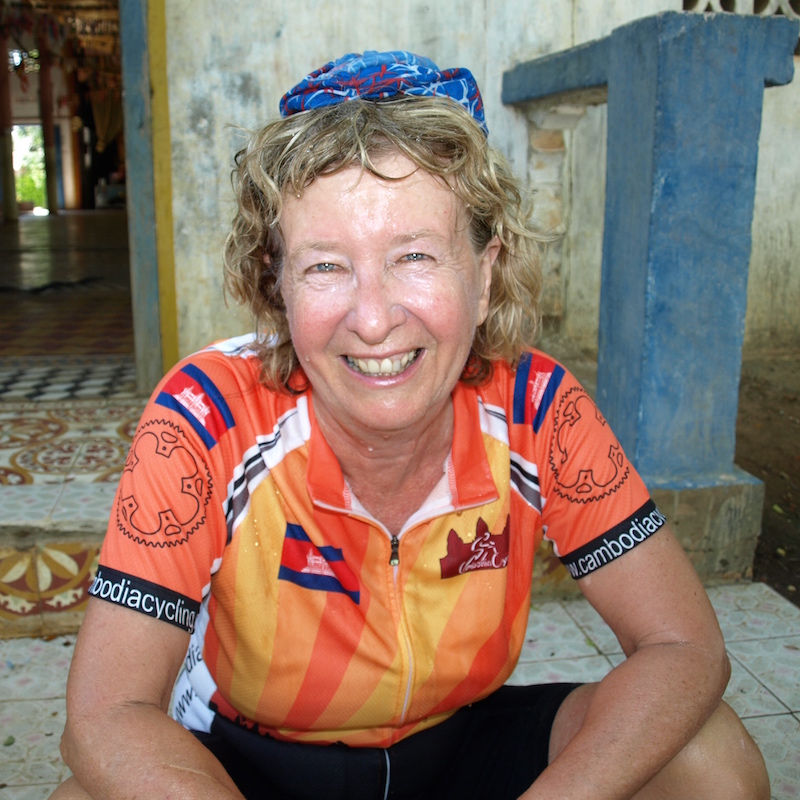 Occasionally, I wore mine as a mask for protection against the dust and harmful rays of the sun.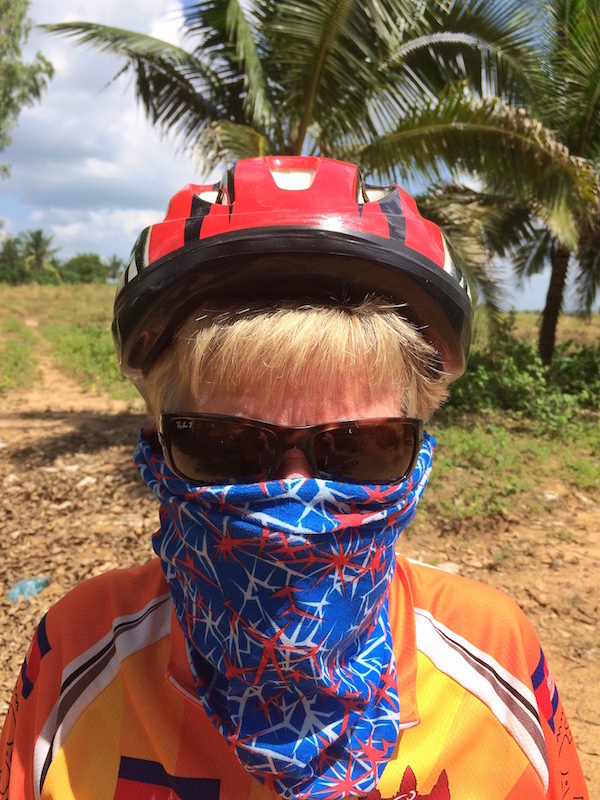 When we reached the Gulf of Thailand, swimsuits would have been handy. No swimsuits? No problem. Our Bufandas were pressed into service.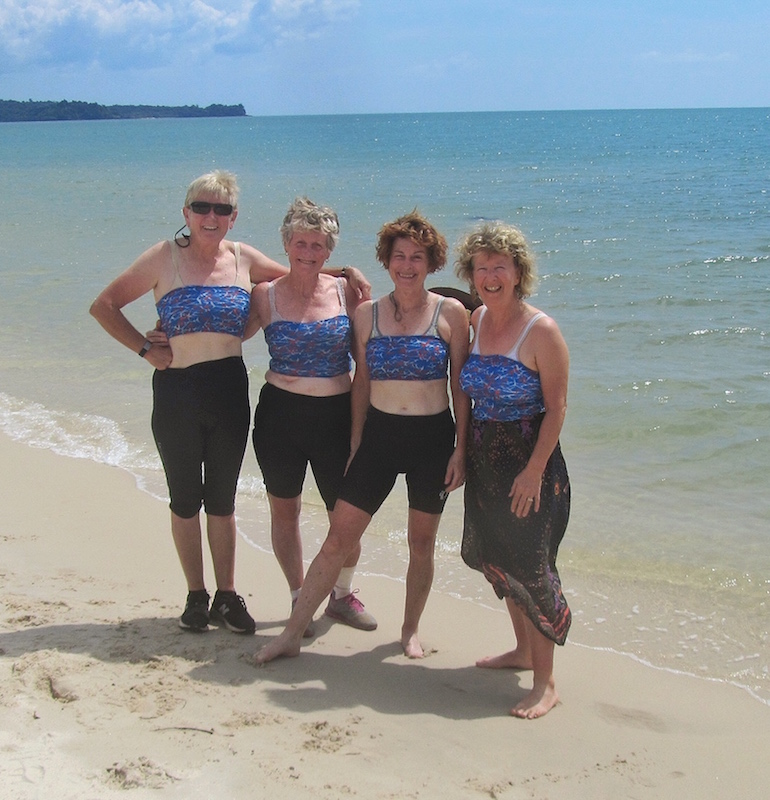 It made a perfect ice pack for a splitting headache…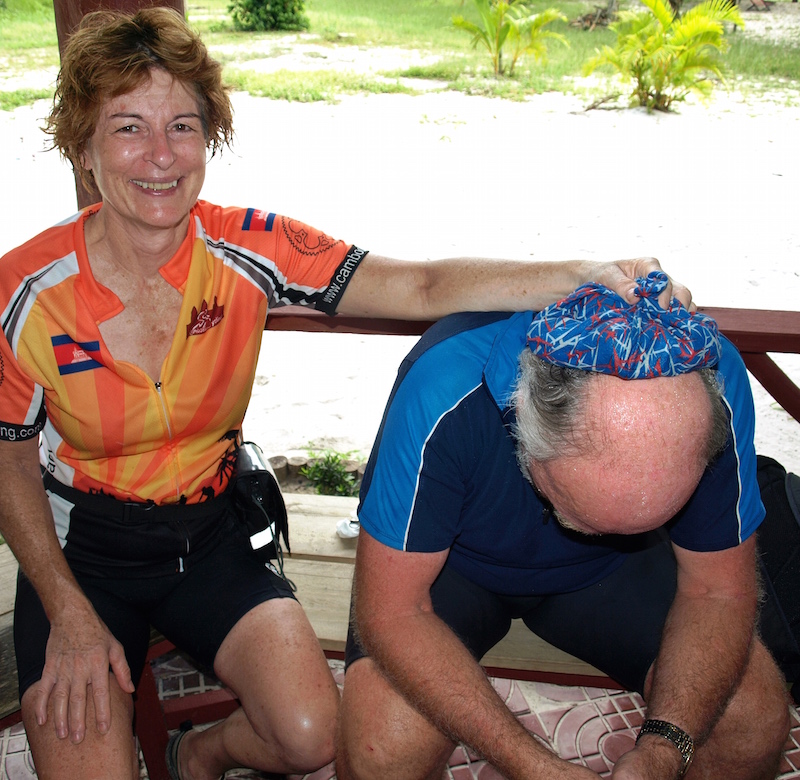 … or worn as a fashion accessory at the end of a cycling day. In fact, it's capable of accessorizing a limited travel wardrobe to help create a variety of outfits. As part of a layering system, it's small enough to stash into a pocket or day bag for layering up or down as the weather or activity level dictates.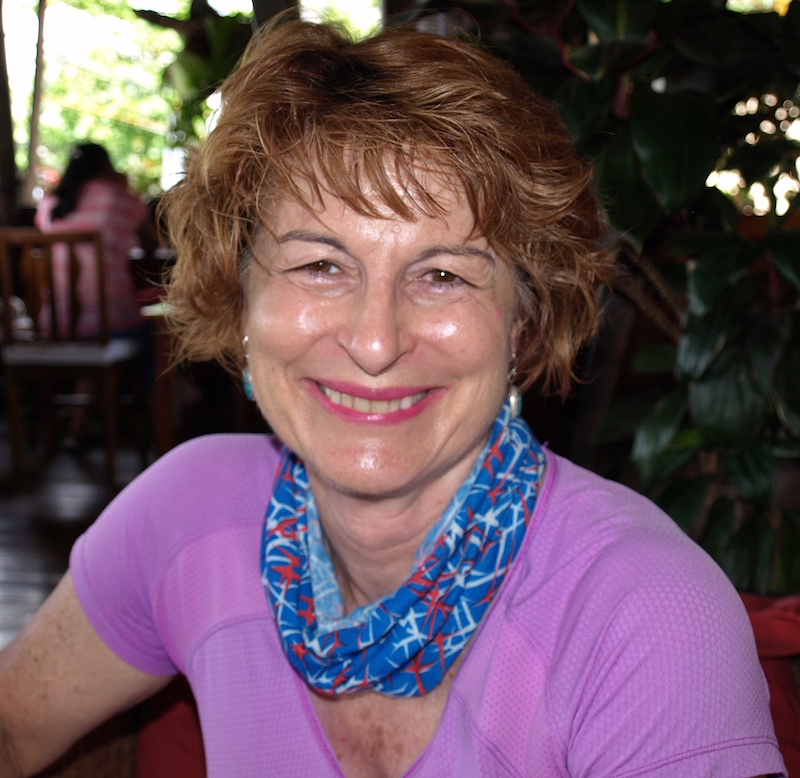 Its quick-drying properties make it a perfect swimming cap for keeping hair tamed.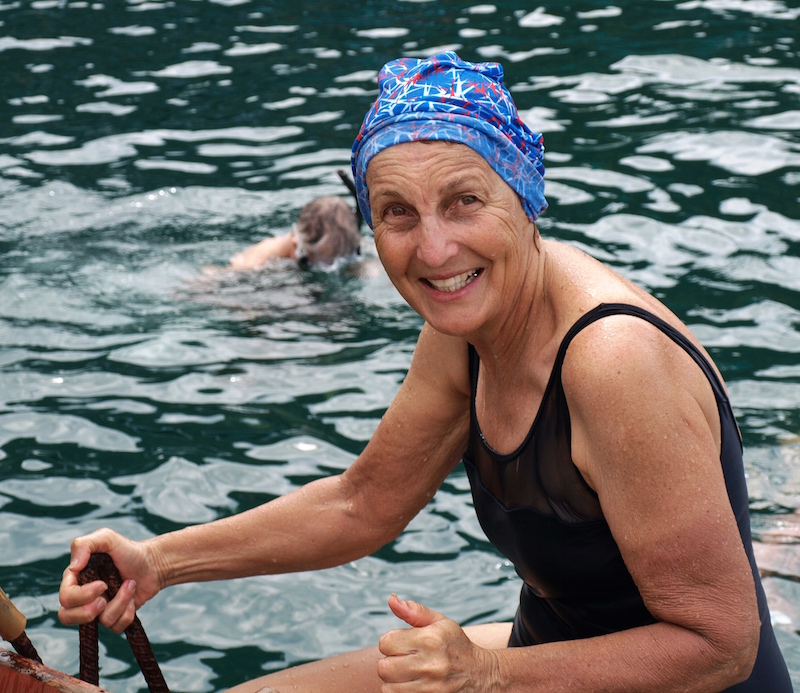 My third Buff was purchased for travel in winter. The Polar Buff is warm and long, and works nicely as both a neck gaiter and headgear, alleviating the need to pack a woollen hat and scarf. Its versatility knows few boundaries, as shown in this video.
My fourth Buff will undoubtedly be an insect deterrent, inspired by my friend Kris' trip to outback Australia where flies were a major problem on the Oodnadatta Track. Kris used her head sock as an anti-fly mask and I've since discovered Buff makes an insect shield version to repel mosquitoes, ticks, ants, flies, fleas, chiggers and midges. Impregnated with a long lasting odourless form of insect repellent, its insect repelling qualities are effective for at least 50 washes. Paul Everitt makes a compelling case for this particular Buff in his review at Going Solo Adventures.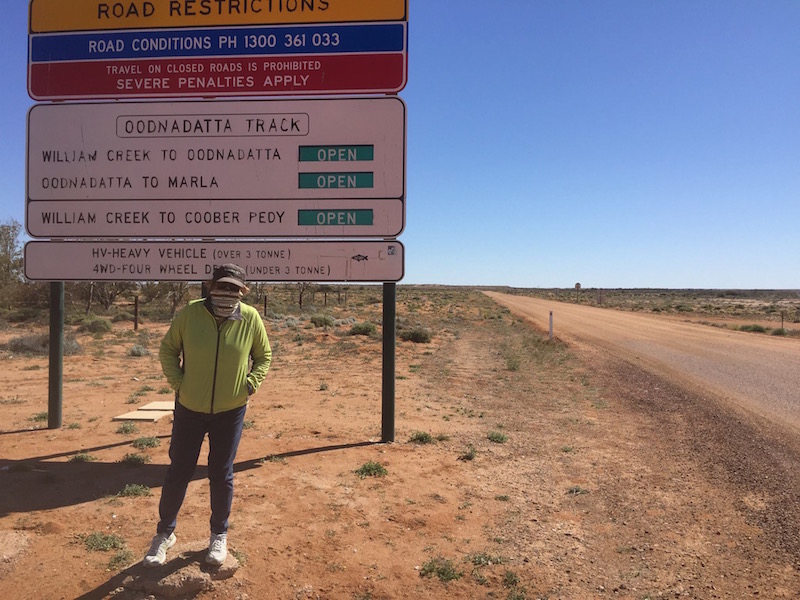 Buffs are available worldwide. My friend Lynn purchased hers in Nepal and wore it on a trip to Antarctica. They make great travelling companions in all countries and all climates.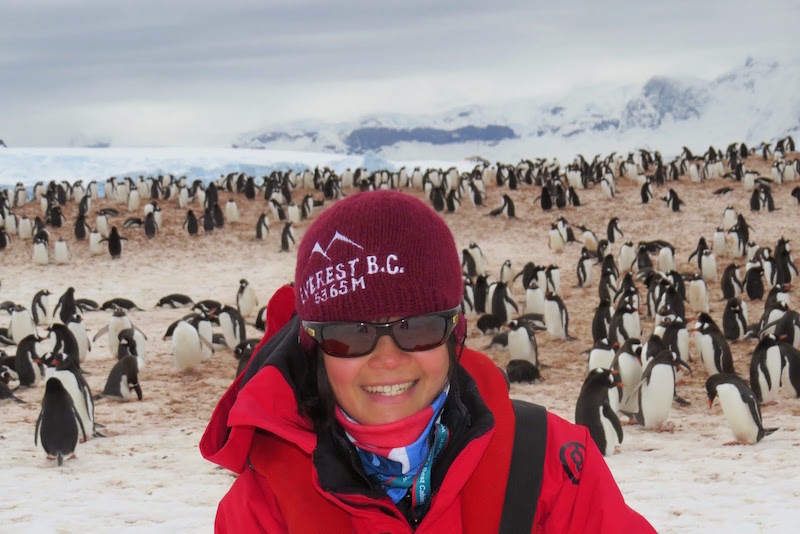 Some of the links on this page are affiliate links. If you use them to buy something, you don't pay more, but this website earns a small commission, which helps pay the costs of running the site. Thank you.
(Visited 638 times, 1 visits today)