Biking is the new golf. It's all about the food.
According to Julia Cosgrove in These 9 Trends Prove That the Way We Travel Is Changing, biking and food are two areas that are changing the face of travel. I'd advocate for another:
The sharing economy is revolutionizing travel.
We decided to combine all three on a recent trip to Barcelona. And there was no better place to find a peer-to-peer travel experience involving biking and food than the community marketplace trip4real. It was here we found the listing for the Classic Bicycle Ride and a Good Local 'Breakfast Fork' tour.
One of its attractions is that it caters to small groups of one to four people. Another is that it doesn't revolve around visits to busy tourist spots. The Catalan breakfast in a traditional café bar is an opportunity to explore a culture through its food. These were the key features that drew us to this trip4real activity, and the following description sealed the deal:
'Esmorzar de forquilla' is the expression in Catalan for saying 'breakfast fork.' We'll start our bicycle tour of Barcelona in our workshop where you can choose the classic vintage bicycle to your liking. Then we will ride along Barcelona's beautiful beach to the Raval neighborhood where we'll visit a little secret bar that's been open since 1957. There we will enjoy a delicious 'breakfast fork,' with a bottle of house wine and coffee in the most authentic company you can find. Then we'll cycle back through the Gothic Quarter of Barcelona and across Barcelona's Las Ramblas. Will be a lot of fun!
Noelia met us outside Bogatell metro station and took us to a nearby workshop to choose from a selection of classic vintage bikes.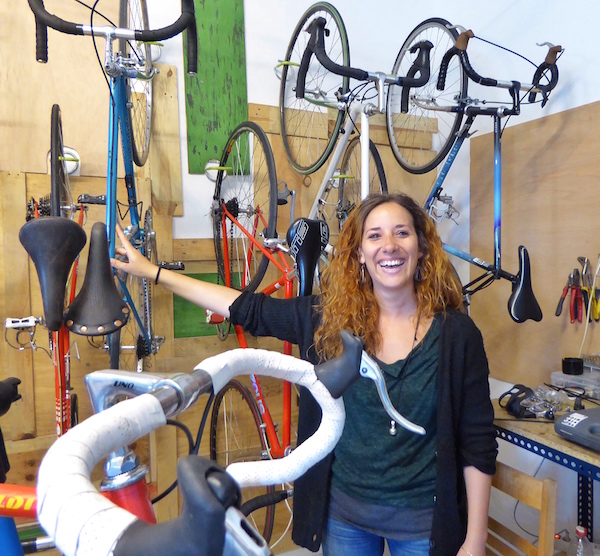 We were soon joined by Roger who took over as our guide. Both Noelia and Roger were caring, friendly and helpful, and right from the get-go it was clear we were in capable hands. The pace was easy and relaxed, with plenty of opportunities to stop to admire the scenery, ask questions or take photographs.
From the workshop, we headed to the harbour and cycled along the promenade.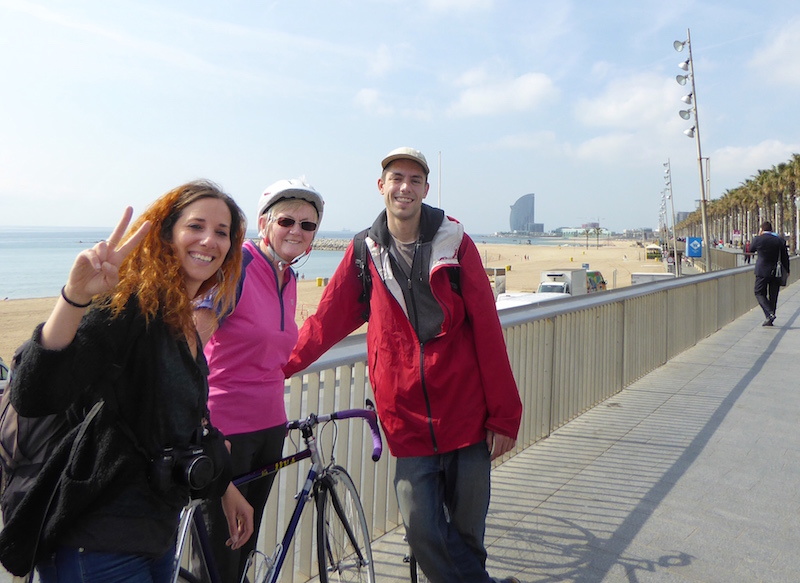 Where Barcelona's famous Las Ramblas meets the Mediterranean stands the imposing statue of Christopher Columbus overlooking the waterfront. The monument stands as a reminder that he reported to his sponsors, King Ferdinand and Queen Isabella in Barcelona on his triumphant return from the Americas in 1493.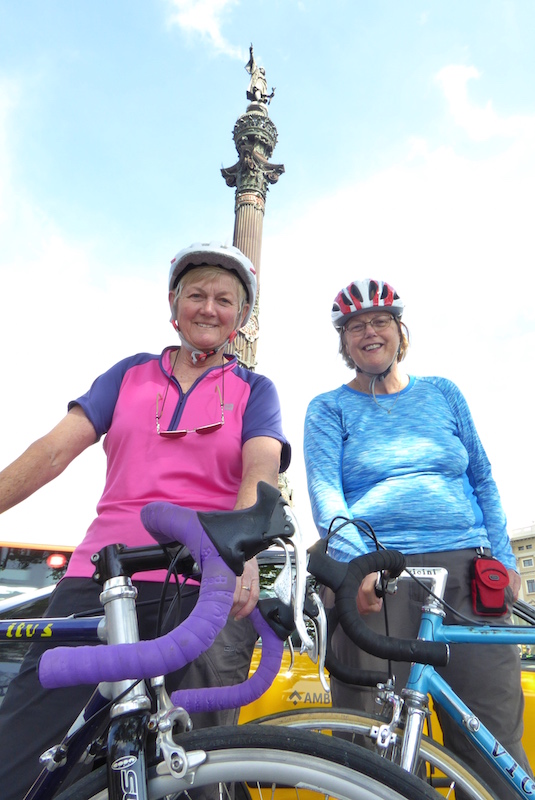 Several stops later, we propped the bikes against the stone façade of Bar Augustin, a small neighbourhood café bar open from 7:00 am to 7:00 pm. It's off the well-travelled tourist trail and it was perfect – just what we were hoping for. Our guide, Roger, server Carlos, and owner Augustin made us feel right at home. In fact, we were treated as honoured guests.
Wine for breakfast? When in Rome… err, Barcelona… The house wine is served in refillable bottles without a label. Cold. This was a new, but not unpleasant experience. Carlos provided a hint that our breakfast would include the Catalan staple, cured ham.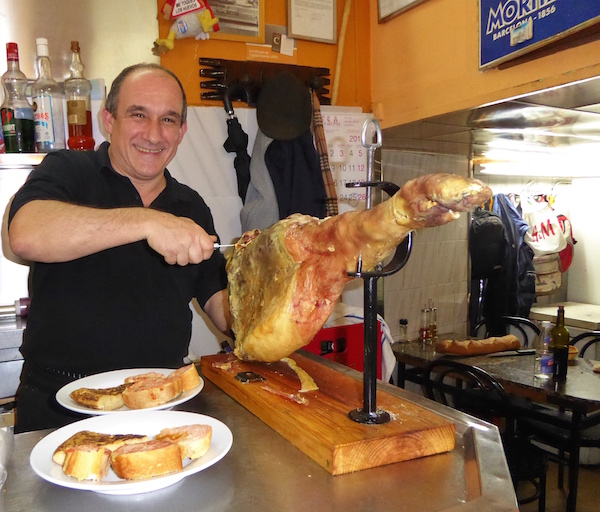 Breakfast consisted of jamón curado (cured ham), pan con tomate (bread with tomato spread), tortilla de patatas (omelette with potatoes) and pinchitos de cerdo (pork kebabs). The cortado (espresso with a small amount of warm milk) was served in a small glass. Augustin suggested a little sugar would enrich the taste. He was right.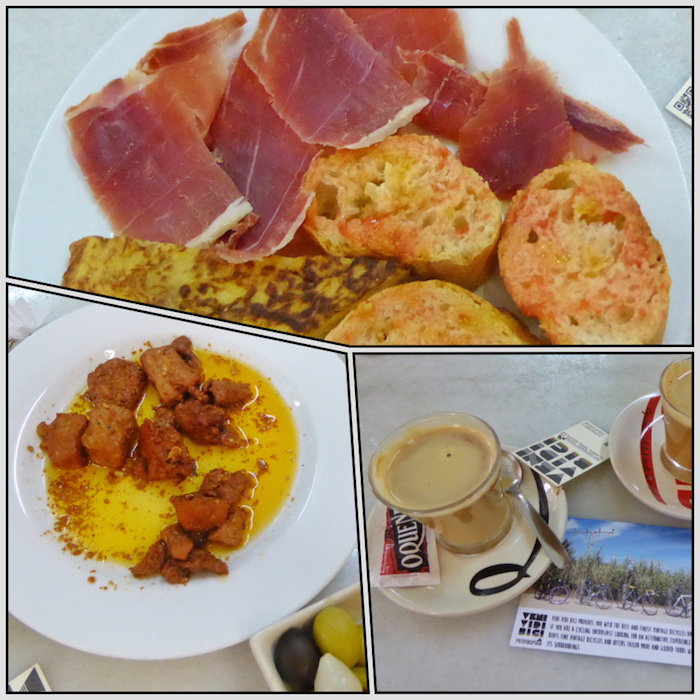 The ride back to the workshop took us past the old wall built by the Romans in 15 BC and through the narrow winding streets of Barri Gòtic (Gothic Quarter). 
The cycling route was flat so it was possible to remain in the same gear throughout the tour. Roger was an excellent guide who constantly looked out for us, gave superb signals and was very accommodating.
If you choose to bike Barcelona with a local on the Classic Bicycle Ride and a Good Local 'Breakfast Fork' tour, it's bound to be one of the highlights of your visit.
(Visited 161 times, 1 visits today)